When we were looking for a turnkey, solutions-driven approach to building our newest mobile unit, LiveX was thrilled to partner with Metrovision.
"Partnering with Metrovision allowed us to have a best of breed broadcast tuck with Jim McGillion and team," said LiveX co-founder Corey Behnke, "while allowing LiveX to bring to bear the streaming and IP capabilities necessary to ensure our clients they are getting the professional broadcast quality they've come to expect."
For our annual live webcast of New Years Eve in Times Square, the production that was once produced with a full broadcast truck was transformed to a 20+ camera IP-backhaul-to-studio show, enabling us to maintain broadcast quality but with an incredible reduction in our Times Square footprint.
Featuring a 40-input switcher, full playback, recording, live graphics, captioning and encoding, the mobile unit comes equipped with Ursa Broadcast and Ursa Mini Broadcast cameras, ATEM CCU and Fujinon and Canon lens kits. The audio setup is helmed by a Soundcraft Vi1000 with 163 I/O, with AES, Dante, and MADI. The Moblie Unit also houses a ClearCom Eclipse HX PiCo for expansive production communication.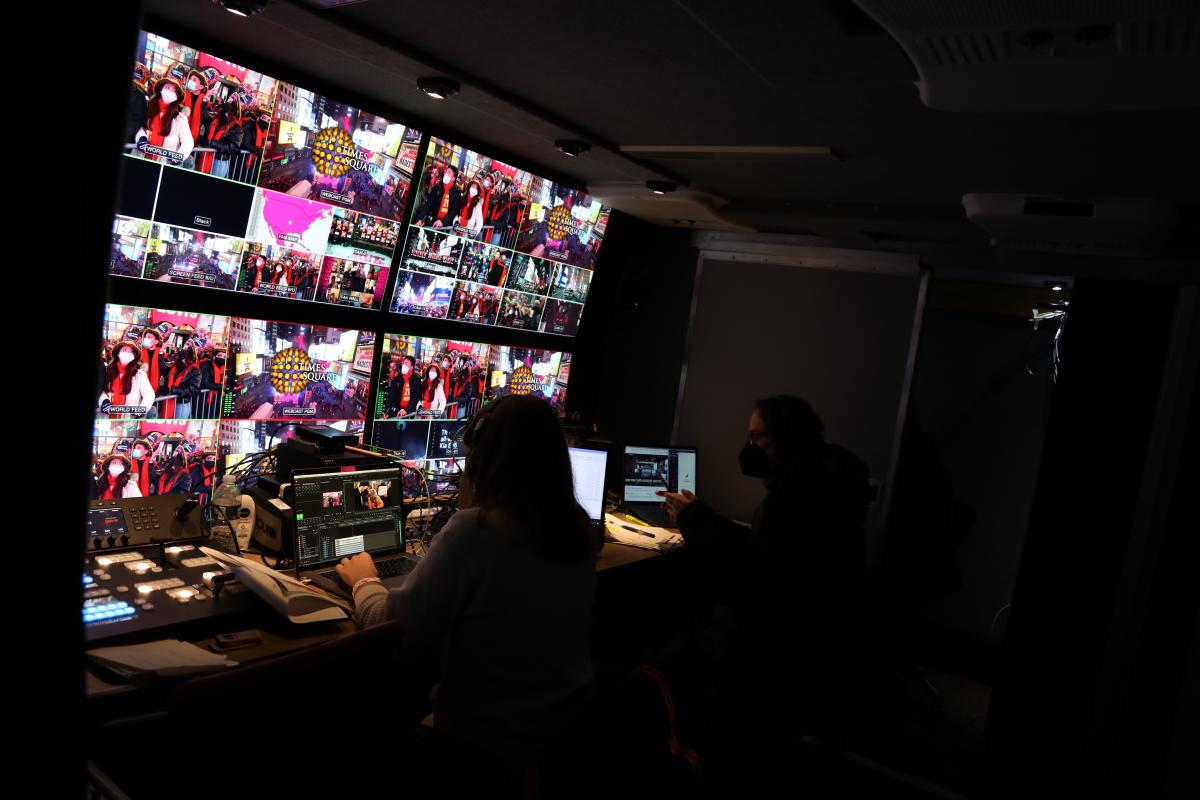 Be sure to download our one sheet and contact us if you have any questions or would like a quote.