See where the world of online video is going and find out how to get there first by joining Streaming Media Connect 2022, featuring LiveX co-founder Corey Behnke as a featured speaker and moderator!
Streaming Media Connect events offer practical advice, inspiring thought leadership, and in-depth training. You'll hear the innovative approaches that the world's leading organizations and experts are deploying in live streaming, OTT, content delivery, next-gen TV, and much more.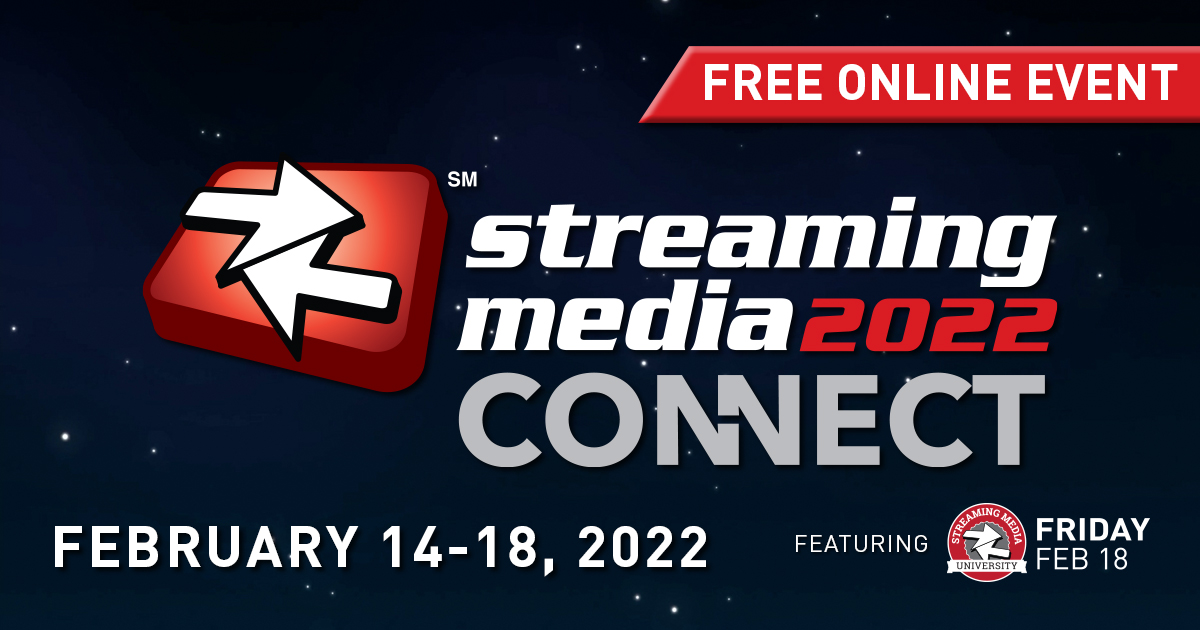 Be sure to catch Behnke's appearance on Wednesday, February 16th at 4pm ET as moderator of Live Production In The Cloud, a panel that brings together live-event producers on the cutting edge to offer their insights and tips on how to take advantage of everything the cloud has to offer for your productions.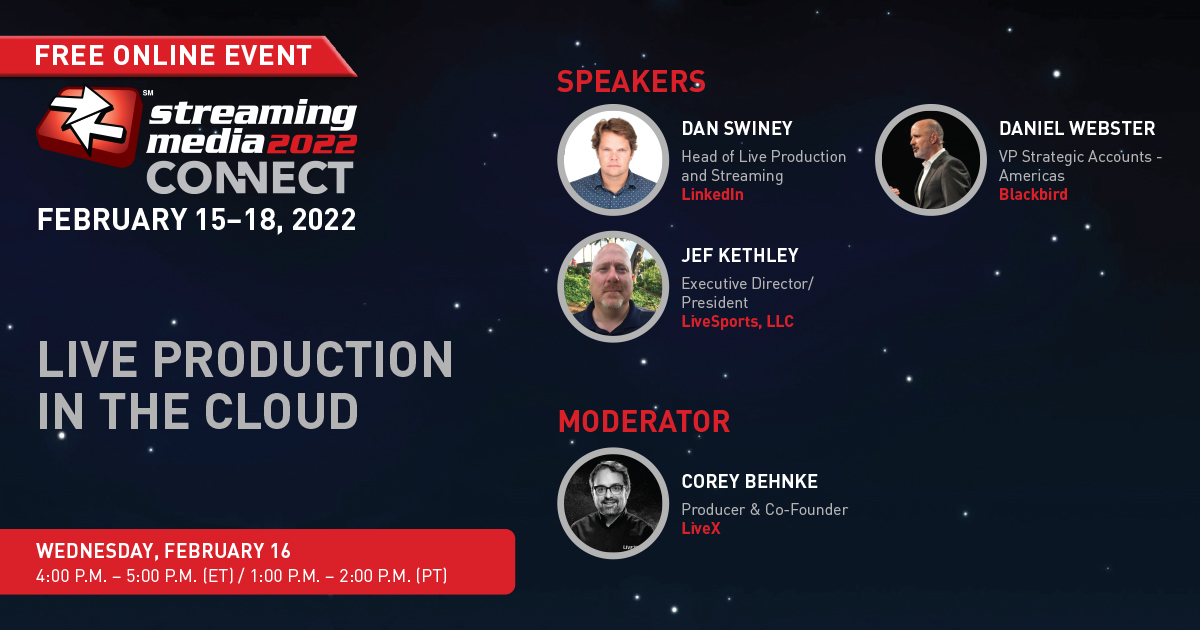 On Friday, February 18th, Behnke will also host The Best Streaming Gear And How To Use It, a special interactive workshop that will give attendees an opportunity to see some of the latest and greatest streaming tools, with an emphasis on scalability, flexibility, reliability, and ease of use. Behnke will have a hands-on up close look at remote and studio gear for production teams of any size—even if it's a one-person show. As an added bonus, Streaming Media will be giving away FREE GEAR; attend for your chance to win!
Be sure to register for free on the Streaming Media website for what promises to be a week of cutting edge information and education that you can't find anywhere else.