LiveX is thrilled to be a presenting partner of Startup Week Wisconsin, which will be hosted across Greater Green Bay from November 15-19.
The week will feature a range of events aimed at helping individuals and companies that make up Northeast Wisconsin's growing startup and entrepreneurial ecosystem create meaningful connections, spur collaborations, and learn from some of the best business leaders the state has to offer.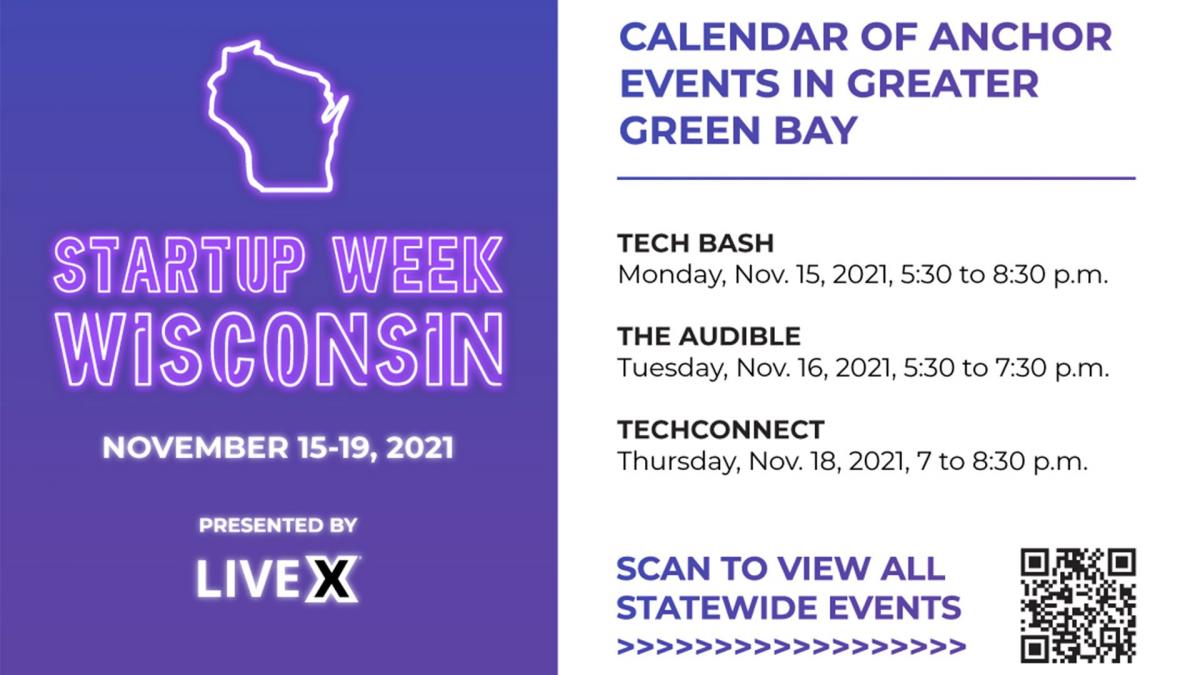 Starting off the week is Tech Bash. Get plugged into the tech & entrepreneurial community of NE Wisconsin at Badger State Brewing Company for a night filled with tech talks, pizza and craft beer!
Next, be sure to check out the Audible, a pitch event in which the winners will get up to $1000 prize money and will automatically qualify for the December 2nd Regional Finale in Green Bay. The pitch will be a 4 minute presentation followed by a 2 minute Q&A by the judges.
Finally, don't miss out on TechConnect, a reverse pitch where select startups will pitch an audience of developers and designers, and their "ask" is what they are looking for from a technical perspective.
Be sure to join us if you're in Northeast Wisconsin next week!