Lighting systems provider 4Wall recently posted highlights of their work with Live X at the Kiss Stage for New Years Eve in Times Square.
For the second year in a row, the Kiss Stage, at 44th Street and Broadway, was the home of the event's official webcast and the site of interviews by our host, Jonathan Bennett, and special content segments.
But for the first time this year, the webcast also included a live musical performance - by singer / songwriter Jojo Abot - and 4Wall's systems, based on the lighting design by ProdWorks, helped create the stunning, dynamic looks for the stage.
4Wall's post reviewed some of the new instruments we used in the production, as well as insights into the design approach.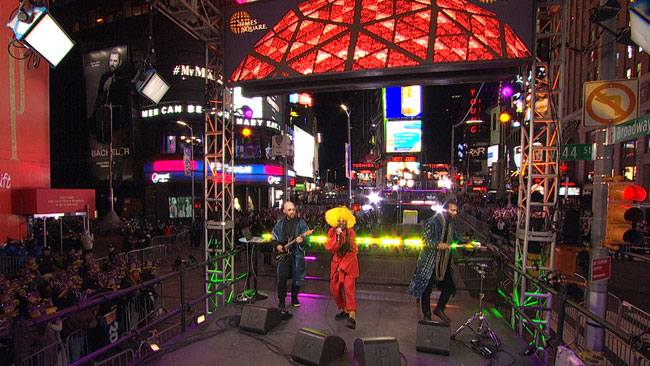 Watch clips from Times Square New Year's Eve 2017 Webcast at Times Square Alliance.